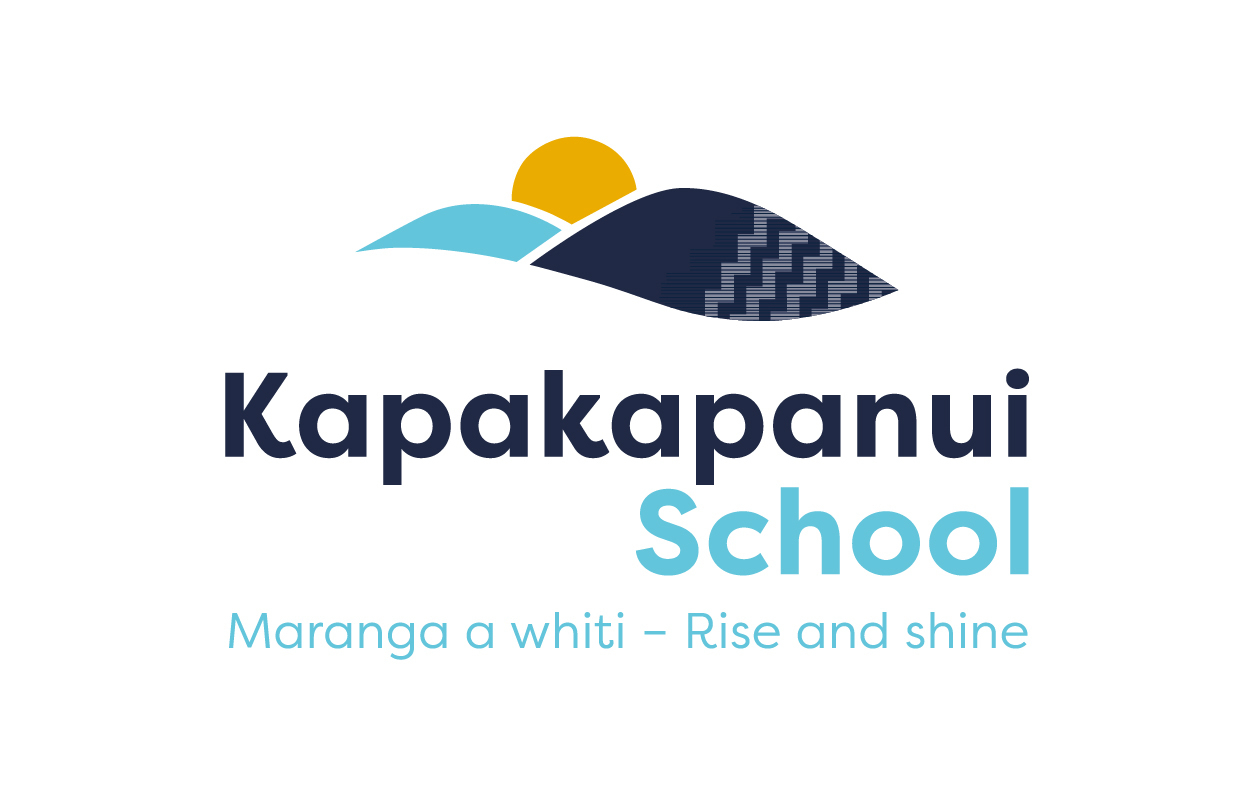 Ko Kapakapanui Te Maunga
The school logo is a stylised view of the mountain Kapakapanui. Kapakapanui is the dominant mountain of the area.

The Sun – Rise and Shine – Maranga a Whiti
The rising sun is included in the design to symbolise the beginning of a journey, a learning journey for students. It is used to denote warmth and enlightenment as our students discover new knowledge about themselves and their world. The sun also shines brightly to draw a comparison to our students who we also hope will shine in their achievements and endeavours while at Kapakapanui School.
The Poutama Tukutuku Pattern
The Poutama design in ancient Maori lore symbolised a climb made by the folk hero Tawhaki to receive the three baskets of knowledge from the gods.
In our logo this is also used to symbolise learning and the gaining of knowledge.
When we look at the construction of the poutama, we find a series of steps denoting the steps of progress and advancement. Briefly, these are education and the striving for betterment, the planning of a child's future… by parents, family and iwi.
School Name and History
Kapakapanui School is named after the maunga Kapakapanui. The maunga was named after the waka, of the same name, which travelled to our area in ancient times.
We opened on 31 January 1978 and the school was named Kapanui School- a name which was literally shortened from Kapakapanui. Furthermore the name 'Kapanui' has no translation in te reo Maori. We are led to believe that the school was also linked to the local street-Kapanui Road which was part of the local subdivision developed after the Parata family sold their farm in 1964.
Our name was officially changed to Kapakapanui School on February 7 2020!